WHAT ARE TELOMERES
Telomeres are located at the chromosome's distal ends protecting them from deterioration or fusion after each cell division. As we grow old and each time DNA replicates itself during every cell division, a small part of the cell's DNA is lost in each chromosome's terminal regions. Hence, in order for the cells to sustain the integrity of DNA and functionality of chromosomes during each replication, they employ repetitive nucleotide sequences allied with specific proteins that create protecting formations called telomeres.
WHY MEASURE YOUR TELOMERES
Telomere's role is to preserve genetic information, while helping chromosomes to sustain their structure, shielding them from deconstruction, recombination and fusion. Once telomeres are reduced to a certain limit, cell mechanisms are activated leading to cellular senescence (ageing) and apoptosis. According to numerous studies the acceleration of this otherwise physiological process has been linked with age related diseases and has been found to be induced by environmental and lifestyle factors. Hence, telomere characteristics can be a real-life risk simulator biomarker.
DOES LIFESTYLE HAVE ANY EFFECT ON TELOMERE LENGTH
The regulation of the telomeric final length is influenced and determined both by genetic and environmental factors.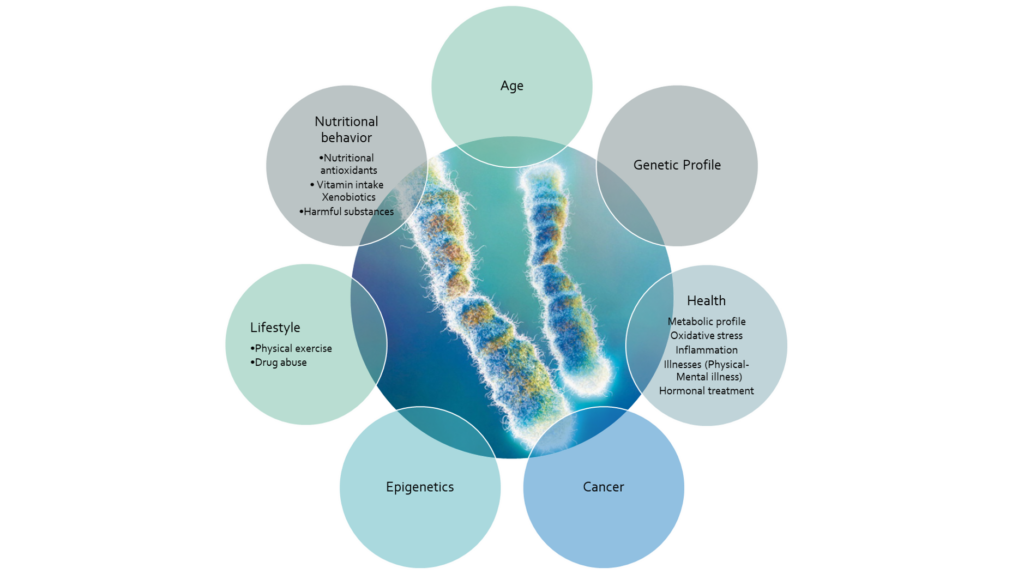 LEARN HOW FAST YOU ARE AGEING, LEARN YOUR BIOLOGICAL AGE
An important indicator for identifying ageing is the deterioration of telomeres, demonstrating the biological age of the individual. Because biological age can change over time is vital to understanding what is good and bad for your health. There are a number of things you can do to slow your telomere attrition and your biological age and as a result to improve your overall health. Knowing your biological age is a big step in understanding the entirety of your health profile.
MEASURE YOUR TELOMERE LENGTH AND FIND OUT YOUR BIOLOGICAL AGE WITH LIFEPLUS TECHNOLOGY
LifePlus using state-of-the-art biomedical tools analyses a person's telomeres characteristics and provides practical information associating a person's biological with their chronological age and its potential impact on a person's overall health status. Μeasure your telomere length and estimate your biological age by using Q-PCR and metaphase Q-FISH (Quantitative Fluorescence In Situ Hybridization) technology.
A small amount of blood is required to measure telomeric ends and to offer:
● the average and the median of telomeric length
● The percentage of short telomere length (> 3kbp)
● the assessment of biological age